Screw Pile Installation Services In Sydney
What Are Screw Piles?
Screw piles often called helical piles or screw anchors, originated in the 1970s as smaller helical screw piles. Modern screw piles are inspired by the same design, except these have a tubular shape based on a solid bar. These modern screw piles also have galvanised double or triple steel pile shafts linked together. These galvanised piles help them stay protected against rusting when they are screwed into the ground. The purpose of screw piling is to attach items to the ground the same way regular screws attach to wood. Screw piles make it easy to install the piled foundation for new specialty constructions when other structures or buildings are in the close vicinity.
Why Choose Our Screw Pile Installation Services?
Eastside Pilling has a great and reliable contact that we work with side by side on every job that needs screw piles. Our customer testimonials and loyal returning customer base across Sydney are evidence of our service level. They manufacture their screw piles with the best materials to match the highest modern industry standards for screw piling needs. Our screw piling contractors go through extensive training to be proficient at their job so that they can offer you the best possible service. As a result, the mess or disruption is always minimal when it comes to our screw pile installation services. Our high-quality screw piles contractors are the perfect solution for your Sydney construction project needs in specialty foundations. We offer screw piling services for both residential and commercial construction projects in Sydney. Additionally, our trained contractors are also well equipped to assist you with the complete installation process, from designing screw piles to the equipment required to achieve your project successfully. You can find no better than experience gained from being in this business, and we can guarantee you would be impressed with screw piles work done by the contractors for Eastside Pilling.
Advantages Of Installing Screw Piles
Durability
As we already mentioned, our contractors screw piles are made of high-quality material. As a result, they are exceptionally durable, and you can expect long-standing service from them when you use them in your construction foundation. 
Effective
Screw piles are one of the most efficient ways to sustain deep foundation support during construction projects. Screw piles do not bore a hole into the ground; instead, they cut into the ground at a particular angle which helps the foundation carry the required loads without putting too much material within the earth. 
Save Time, Money, Effort & Mother Nature!
You can save a lot of time and even money when you choose screw piles as you do not have to remove too much soil, which helps you save costs of landfill. 
What's more? Our contractors screw piles are guaranteed to have the least amount of carbon footprint. This means you are helping the environment as well. 
Furthermore, our screw piles can be easily removed later, if need be, without much hassle. This makes it a great choice if you only need them temporarily. 
So, without further ado, get in touch with us to fulfil your screw piling needs in Sydney. You can quickly get in touch with us at our email - info@eastsidepiling.com.au. 
If not, give us a ring at 0431 278 755 and we will give you a quote and resolve if you have any queries.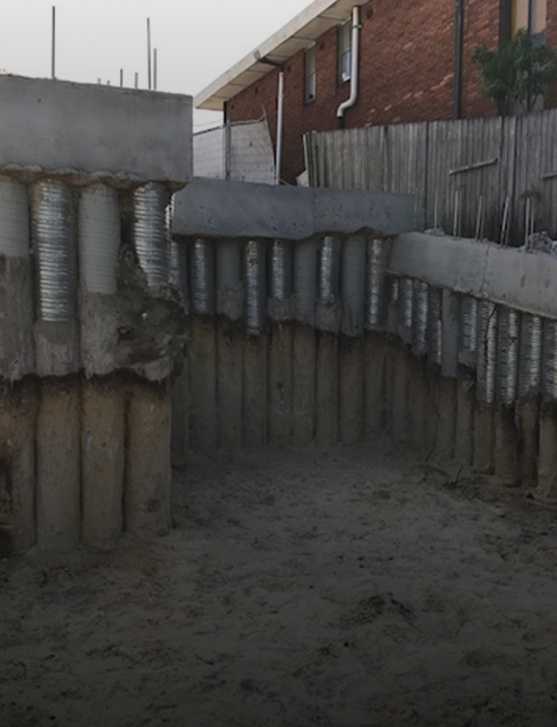 Contiguous Piling
Contiguous Piling is most commonly used as a retaining wall all around the perimeter of a new structure or site. Contiguous piles are a series of closely aligned piles that help form a retaining wall....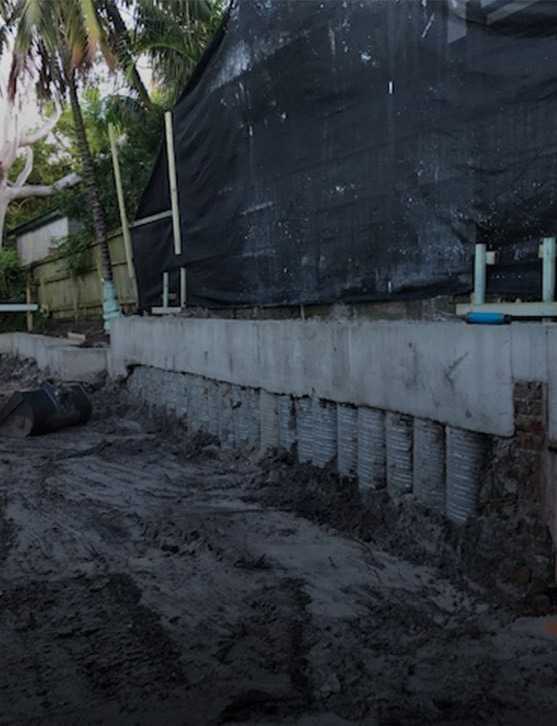 Underpinning
Underpining extends the depth and creates support below the ground for an existing structure without damaging it. Underpinning is usually needed when the original foundation is unable to support the structure or building or when the use of the structure has changed...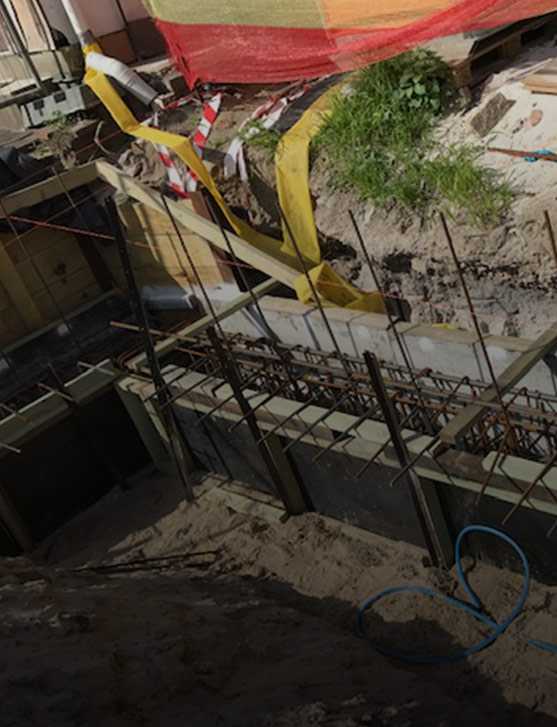 Foundation Piers
Piering (foundation piers) is a form of reinforcing a building that may be suffering subsidence or settlement due to instability in the soil substrate. A pier foundation is the process of using cylindrical columns to provide adequate support to the structure...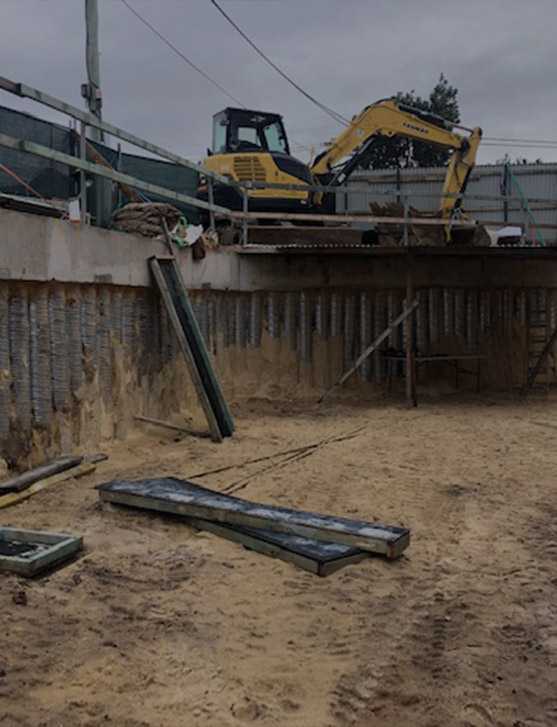 Excavation
When you need to dig a little bit deeper! This is done via excavation. Excavation is the process of shifting earth, rock and other materials or obstacles that need removal before construction can begin. Eastside Piling is qualified in making sure you get the best excavator on-site...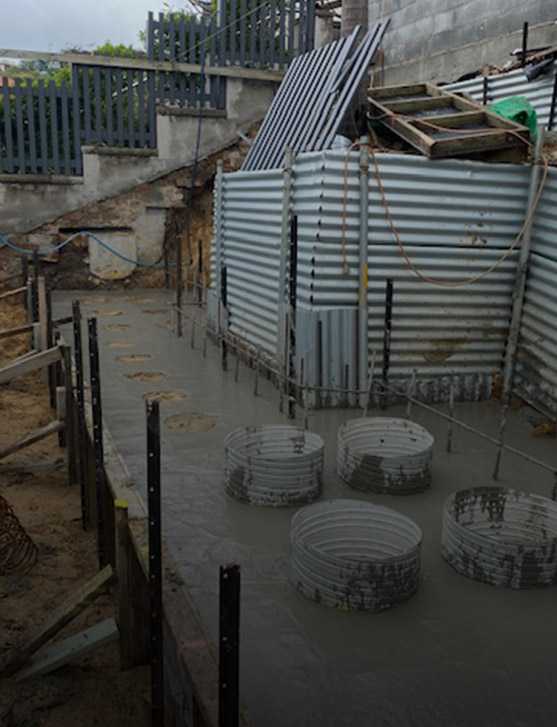 Shoring
Shoring provides support for trench faces and is used to prevent movement of soil, underground utilities and foundations. The shoring process helps temporarily support a building in the process of alterations and may be vertical, angled or horizontal..
Give us a call to discuss your needs, we are happy to come to the site and perform test holes if required. Call us at on 0431 278 755