Carving a Niche in Australia
for over 30 years
We pride ourselves on our work ethic that is easily achieved when everyone is family.
Carving a Niche in Australia
for over 30 years
We pride ourselves on our work ethic that is easily achieved when everyone is family.
Underpinning & Piling Company in Sydney Australia
Eastside Piling is a family-owned business that has over 30 years of experience. We pride ourselves on our work ethic that is easily achieved when everyone is family. We proudly service the Eastern Suburbs, however our jobs have taken us all over Sydney. All of the employees at Eastside Piling have extensive knowledge and experience to ensure each job is completed with professionalism, quality and safety. Eastside Piling uses the latest equipment and technology to deliver the most efficient and cost-effective solutions for your needs. The Eastside Piling team have been diligently trained in all the aspects of the job and all policies and procedures to ensure we comply with Work, Health & Safety requirements.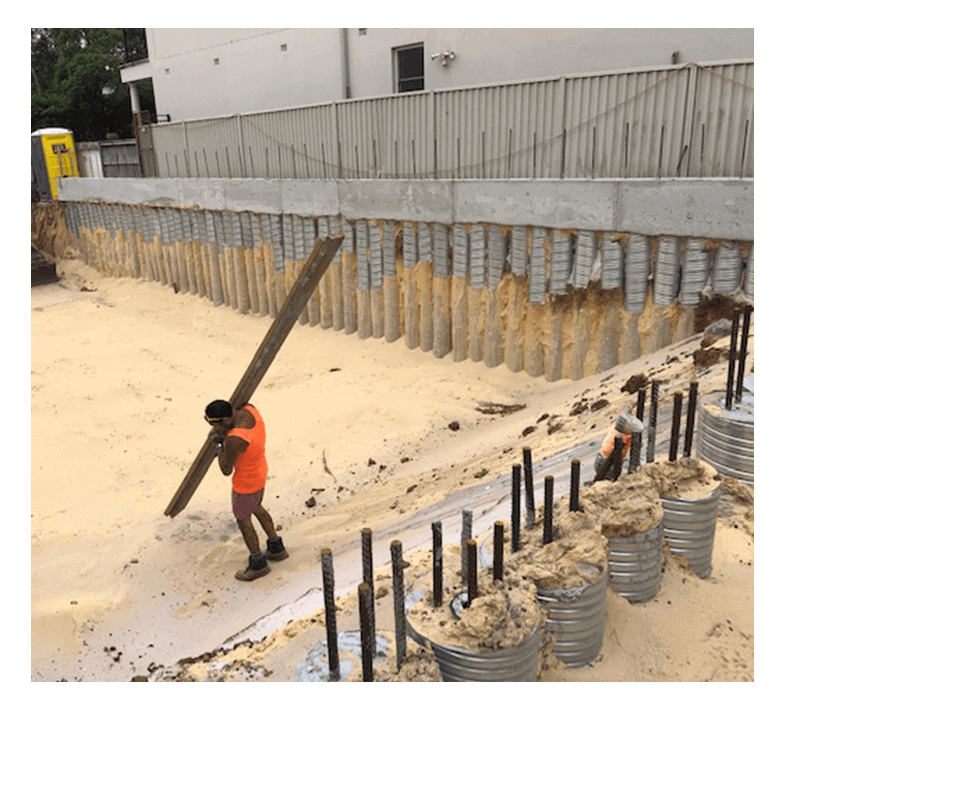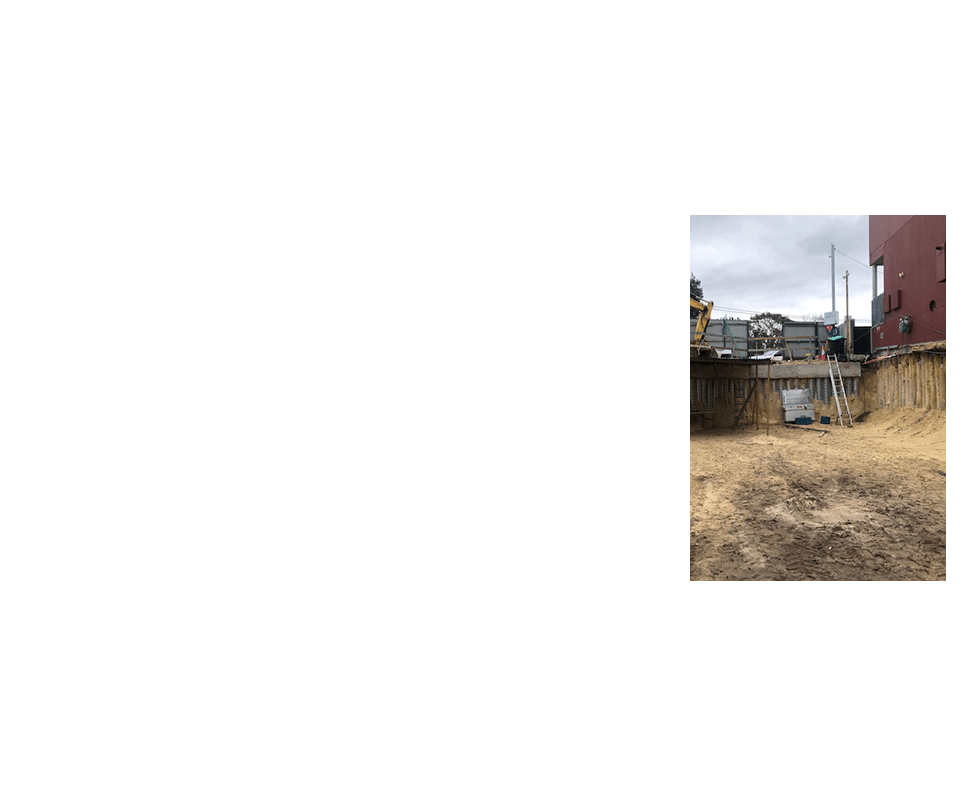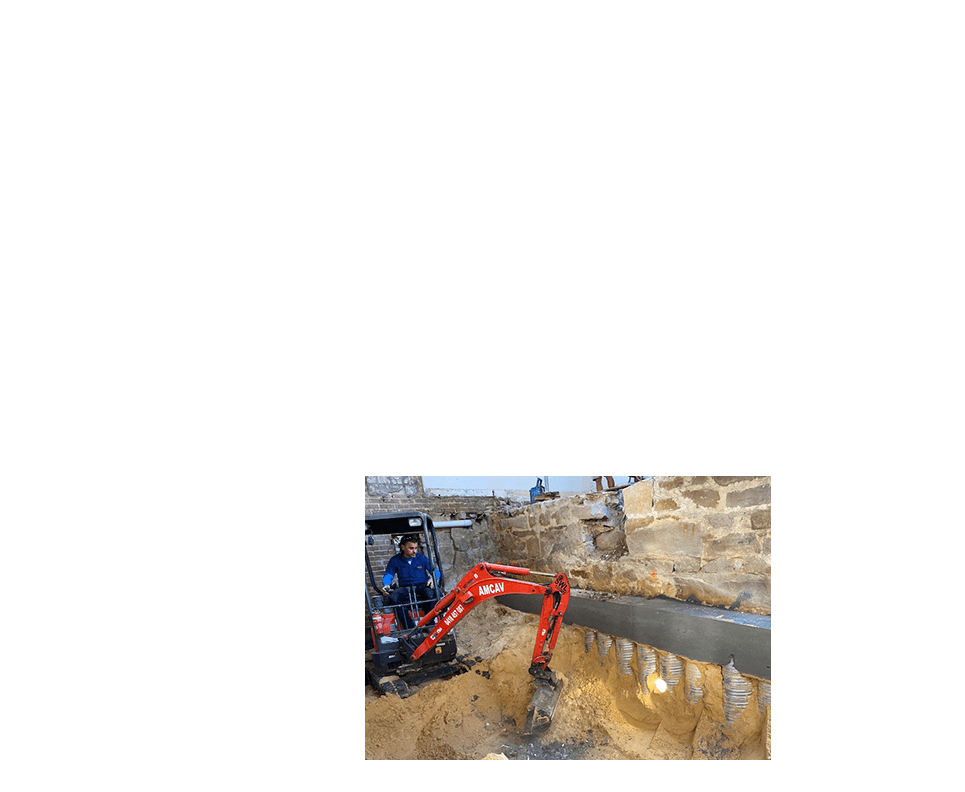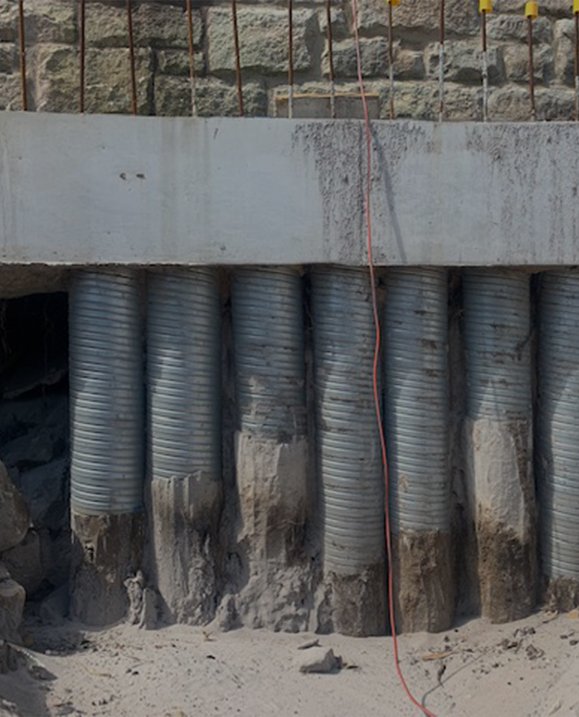 Contiguous Piling
Contiguous Piling is most commonly used as a retaining wall all around the perimeter of a new structure or site. Contiguous piles are a series of closely aligned piles that help form a retaining wall....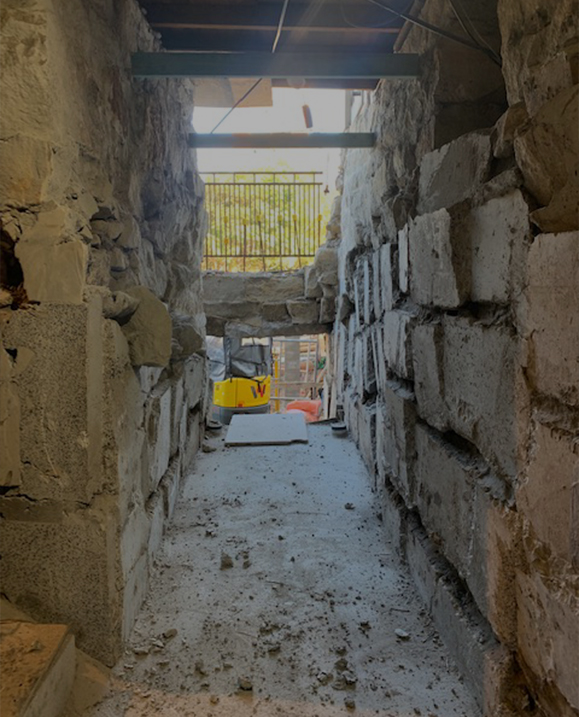 Underpinning
Underpining extends the depth and creates support below the ground for an existing structure without damaging it. Underpinning is usually needed when the original foundation is unable to support the structure or building or when the use of the structure has changed...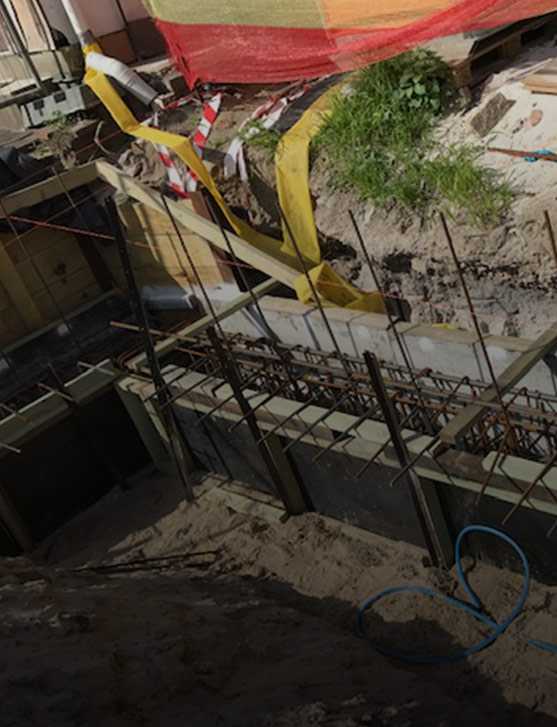 Foundation Piers
Piering (foundation piers) is a form of reinforcing a building that may be suffering subsidence or settlement due to instability in the soil substrate. A pier foundation is the process of using cylindrical columns to provide adequate support to the structure...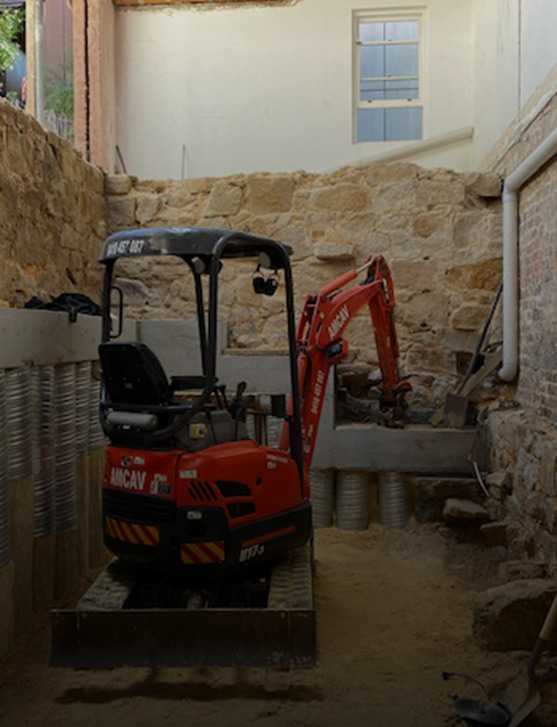 Concrete Pumping
Concrete pumping transfers concrete with a line pump machine to the places where a regular concrete truck can't reach. Eastside Piling is experienced at concrete pumping which is an efficient, reliable method of placing concrete accurately...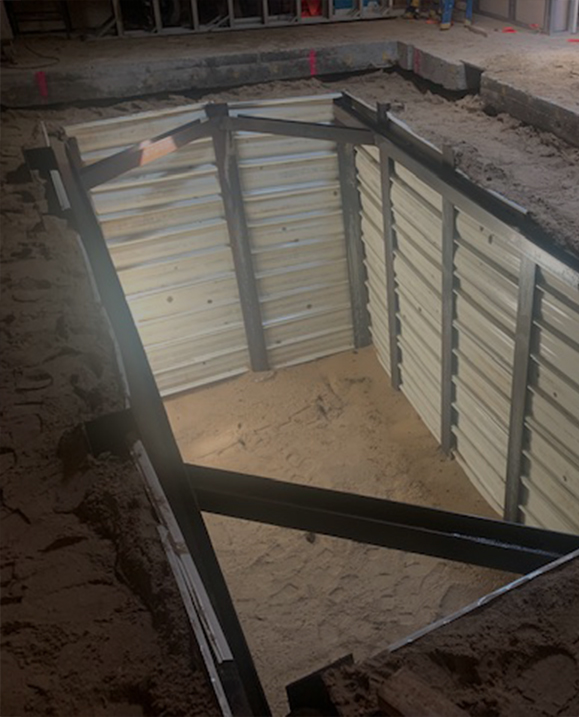 Shoring
Shoring provides support for trench faces and is used to prevent movement of soil, underground utilities and foundations. The shoring process helps temporarily support a building in the process of alterations and may be vertical, angled or horizontal...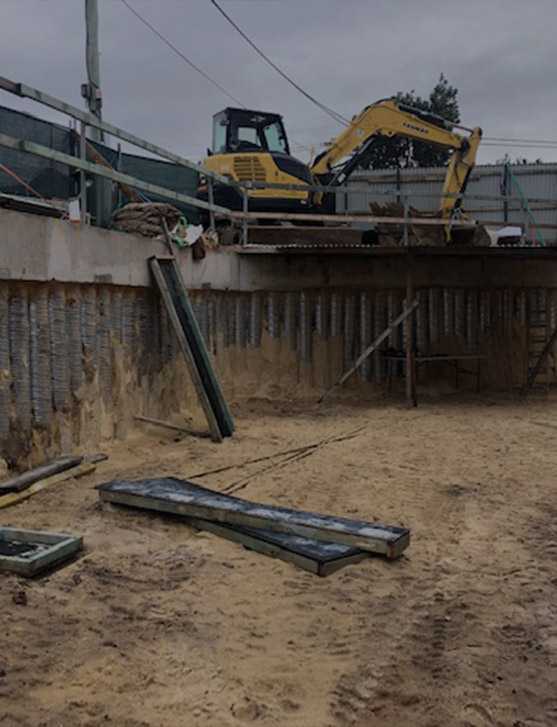 Excavation
When you need to dig a little bit deeper! This is done via excavation. Excavation is the process of shifting earth, rock and other materials or obstacles that need removal before construction can begin. Eastside Piling is qualified in making sure you get the best excavator on-site...
Give us a call to discuss your needs, we are happy to come to site and perform test holes if required. Call us at 0431 278 755
Eastside has experience in nearly all markets throughout the construction industry and understands the unique challenges and requirements associated with each one.





Eastside is able to tap into a wealth of experience, and using proven, best practice methods offer a wide range of geotechnical techniques and the optimum solutions to our clients.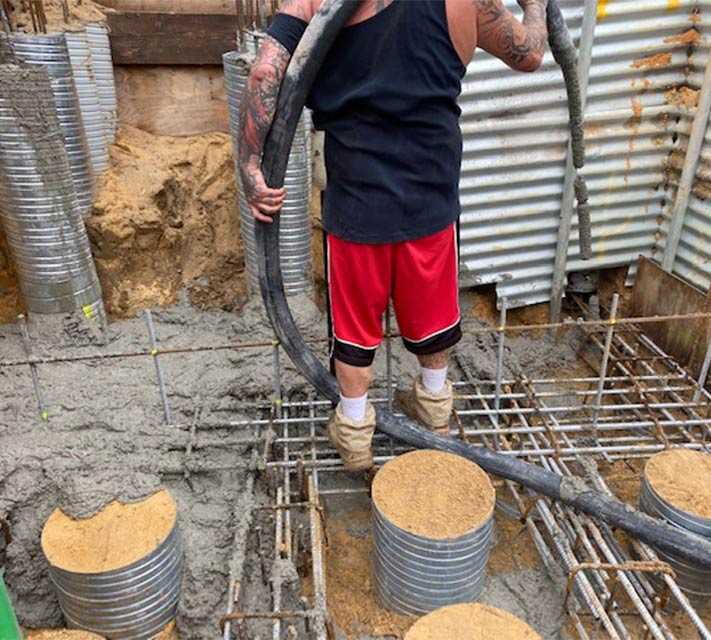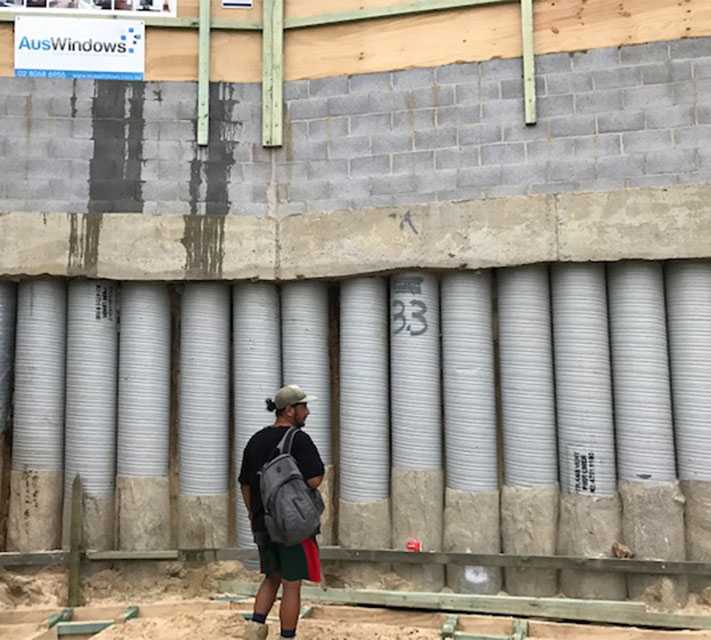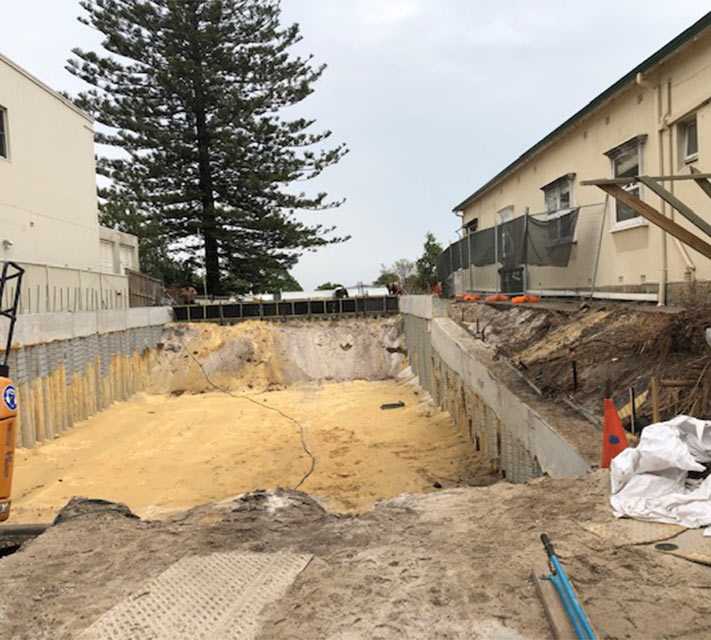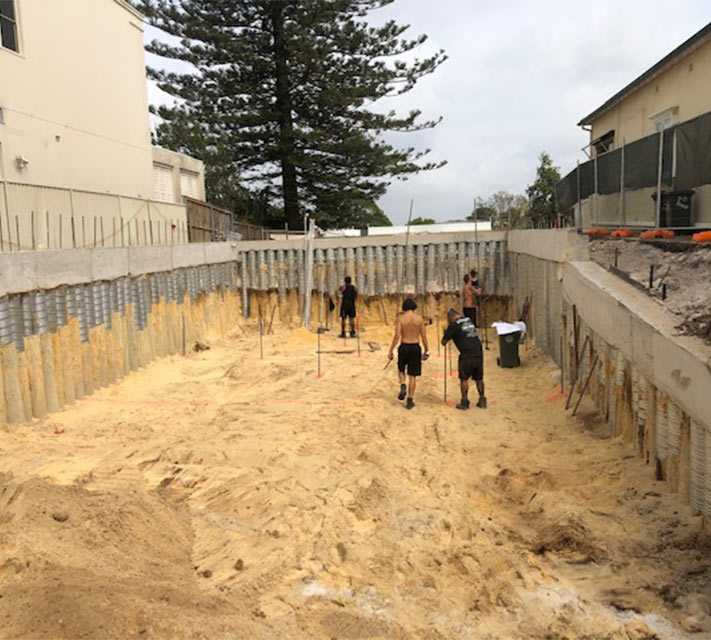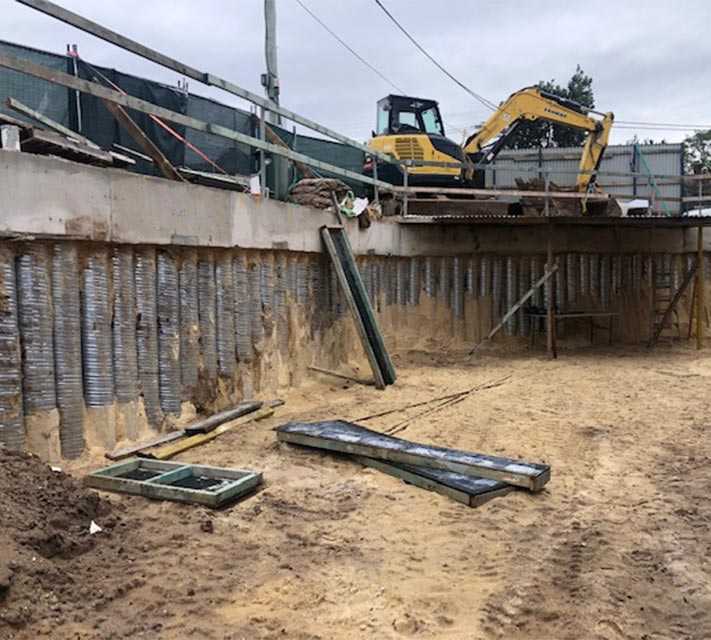 Fernando Barros
I have been the principle of this structural engineering firm for over 20 years now. Many of our design projects have included underpinning, piering and shoring works. Throughout the years we have encountered Robert and the boys from Eastside Piling carrying out these works on many of these projects. I have always found them to be competent and responsible. I would have no hesitation (and often do) recommending Eastside Piling for the above works.
Fernando Barros
F&L Building Consultants Pty Ltd
Ross Georges
I have employed the services of Eastside Piling on several of our building projects. I have found them to be competent in piering, shoring, dewatering and all other works associated with their trade. They pre-plan well in advance and have adequate equipment to carry out the activity at hand. They work in a safe manner and fully respect the dangers that come with this type of work. I personally highly recommend their services and look forward to working with them in the near future.
Ross Georges
Kingport Pty Ltd
Andrew Simpson
We have acted as structural engineers on a number of projects in which Eastside Piling have carried out piering, shoring and underpinning works. Robert Smyth was responsible for overseeing the work carried out by Eastside Piling, and we found that he was extremely competent with a good understanding of the building process and the works that he was involved with.
Andrew Simpson
Simpson Design Associates
Arslan Dursun
I have used the services from Eastside Piling and have found the company to be professional, reliable and very competent in this type of work. I would have no hesitation in recommending Eastside Piling.
Arslan Dursun
Softstone Construction
Mark Walker
We have completed various civil projects together in recent years requiring the construction of contiguous pier walls including the capping/tie beams, and the supply and installation of temporary and permanent anchors and structural steel bracing. Eastside Piling have always proven to be a reliable and competent civil contractor.
Mark Walker
MacDonald Contracting Australia Pty Ltd
Eastside Piling, with decades of experience in piling in Sydney, has become specialist piling contractors. We use the latest equipment and technology to deliver the most efficient and cost-effective solutions for your needs. Our team has extensive knowledge and experience in the industry. They have been diligently trained in all the laws and policies and hold the relevant qualifications required to do the job. Kinds of Sydney Piling Services We Provide
Professional Piling contractors in Australia
Eastside Piling is one of the finest piling companies in the country. We are popular for our commitment to quality and constant endeavour to offer expert services to our clients. Our teams of experts are highly experienced and skilled. They are well aware of the statutory codes and standards concerning piling. They ensure the foundation of a structure is well planned and up to the mark. Eastside Piling gives utmost importance to the quality of work in every project that we do. We make sure that the foundation is durable and capable of handling heavy structures with ease.
Here are some advantages of associating with Eastside Piling
Clear impression of a site: Eastside Piling, being one of the best underpinning contractors in Sydney is aware of all the technical aspects of pinning. We thoroughly assess the ground and soil to provide a clear review to the engineer on site. We take into consideration all the aspects of ground such as its porosity levels, type of soil, etc. We believe in working as a team with other technicians on-site. We keep them informed and involved throughout the piling project.


Comprehensive work: Eastside Piling is the best piling company in Sydney. We offer cohesive piling services. Our team of competent professionals is always available on-site to address your query and provide the required input. We take care of everything at a work site. Our main objective is to use the right posts and stakes for building a strong and long-lasting foundation.


Selection Of material: Eastside Piling are the experts in the Piling Industry. We are associated with some of the leading raw material providers in the country. We use quality concrete, metal, and other raw material at all times. We give utmost importance to the quality of materials that are being used for piling purposes. We only use top-notch piling supplies and materials for piling and other site works. Our eye for perfection and perseverance to use only standard quality materials makes us the most preferred underpinning contractors in Sydney and surrounding areas.


Cost-effective: Eastside Piling has years of experience in the piling sector. Over the years, we have successfully completed several small to big projects with our professional pilling services. As we believe in offering the best possible benefit to our customers, our underpinning costs are at par and most competitive in the industry.


Team of reliable Engineers: Piling is a technical job that requires lots of expertise in the field and practical knowledge too.Eastside Piling has empaneled skilled and proficient engineers and underpinning contractors to offer exceptional services to its customers.
Regardless of what type of piling work you want to do with your building, home or property in Sydney, stop looking everywhere for different Sydney piling contractors and call the finest piling company in Sydney. We have been mastering our art for 30 years to provide superior quality piling, piering and underpinning in Sydney and we pride ourselves on that. Being a top piling company in Sydney, we have commercial as well as residential piling contractors. 
You can close your eyes and hand over your building and the entirety of its work to us and we will create magic with it. For an affordable price in comparison to other piling companies in Sydney, we provide you with fine and exemplary service. We are known for our work of piling all over Australia, making our Sydney piling contractors the true specialists. 
Still got some queries? Pick up the phone and dial 0431 278 755 to get an affordable piling contractor in Sydney with the help of Eastside Piling! 
We provide a variety of piling services or piercing in Sydney.
Bored piling is usually used for foundations where the ground condition is either good or fair. This means the piling experts in Sydney will only go for Bored Piling if there is no chance of a shallow water table or if the soils are cohesive and it is not too expensive or problematic to remove rocks and spoils.
Underpinning is what piling contractors use to retain or support a failed or aged structure that needs a little uplifting. At Eastside Piling we adopt various techniques that depend on the condition and access of the site. This is the quickest and most effective way to support a failing structure.
Eastside Piling has decades of experience in piling work. If you have any doubts or questions about our work, we can answer them for you. We can also show you some of our previous works and provide references for our clients. This will help you understand our credibility and will make you confident in our skills.
Check out our comprehensive projects gallery to view a variety of construction, re-development, and stabilization projects.