Contiguous Piling Service in Sydney
Contiguous Piling is done to reinforce the building foundations where the load of the building above is transferred to the underneath. They can also act as retention walls when they are placed side by side. Contiguous Piling can be done through CFA, CSP and LDA methods. They are placed quite close to each other and there is not much space between them. Soil in between the gaps is grouted with concrete with a secondary lining upon it for the finishing. Eastside Piling is a family-owned business for 30 years now providing all kinds of piling services with complete reliability.
How Is Contiguous Piling Performed?
When performing any of the methods for contiguous piling, there are a certain set of steps followed. These steps are for one pile, and they are repeated for the other as well.
Positioning
Initially, the estimated centre of the pile is found using the wooden peg and the gap between the two piles is outlined.
Auguring
A borehole is formed using an instrument named Auger. The auger helps in cutting the ground from beneath through drilling. Soil is supported by the casing which surrounds the borehole. If the casing cannot support the borehole and falls short, bentonite slurry can be used as an assistance.
Steel Cage
When the hole is completely made we carry the steel cage to place it inside the borehole.
Concrete
The formation of a pore pile is the next stage which is done by pouring concrete in the hole after the steel cage is placed. 
Perks Of Contiguous Piling
Contiguous Piling is immensely helpful in conditions that are prone to liquefaction.
Contiguous Piling can be easily constructed in various loading and soiling conditions with no assistance from a guide wall.
These can be constructed in no time.
Contiguous piling work can bear much more load in comparison.
There is not much time, cost and effort involved in contiguous piling, making it much more efficient.
Our team is highly experienced in the works of contiguous piling which helps us to do the job even better.
Contiguous Piling is most commonly used as a retaining wall all around the perimeter of a new structure or site. Contiguous piles are a series of closely aligned piles that help form a retaining wall.
When doing contiguous piling, Eastside Piling can recommend the best solutions of continuous piling specifically tailored to your project. Eastside Piling can install all types of hand augured contiguous piles that are great for basement car parks, swimming pools and retaining walls. Eastside Piling is one of the leading hand piling and piering specialists in Sydney.
Our customer executive team is always available to answer all the queries and provide assistance with all sorts of construction services. Feel free to request a tender or a quote by contacting us on
0431 278 755
.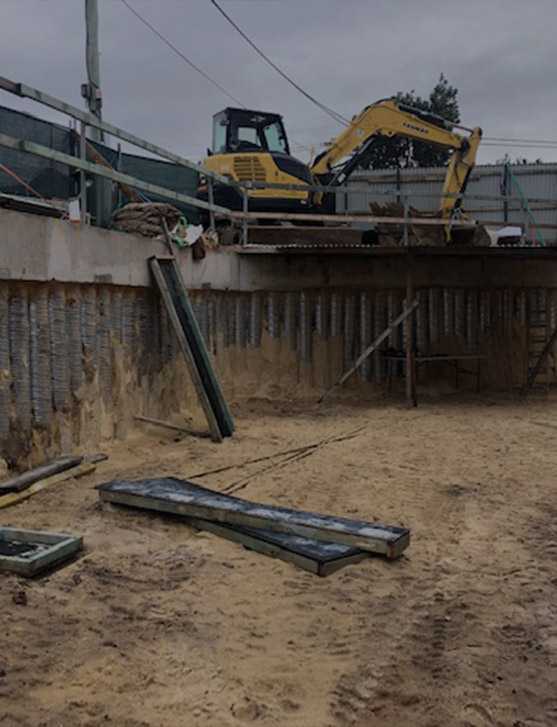 Excavation
When you need to dig a little bit deeper! This is done via excavation. Excavation is the process of shifting earth, rock and other materials or obstacles that need removal before construction can begin. Eastside Piling is qualified in making sure you get the best excavator on-site...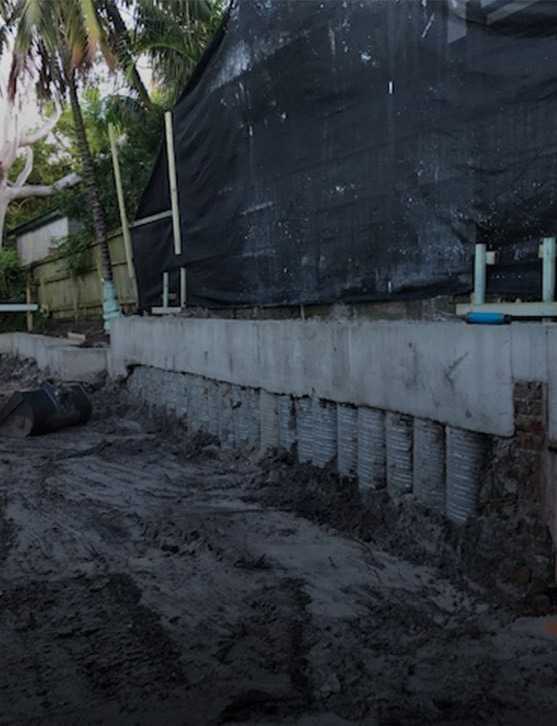 Underpinning
Underpining extends the depth and creates support below the ground for an existing structure without damaging it. Underpinning is usually needed when the original foundation is unable to support the structure or building or when the use of the structure has changed...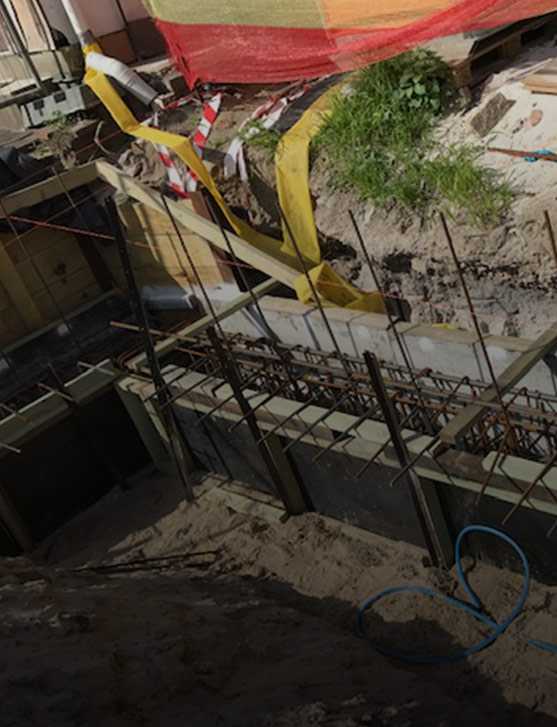 Foundation Piers
Piering (foundation piers) is a form of reinforcing a building that may be suffering subsidence or settlement due to instability in the soil substrate. A pier foundation is the process of using cylindrical columns to provide adequate support to the structure...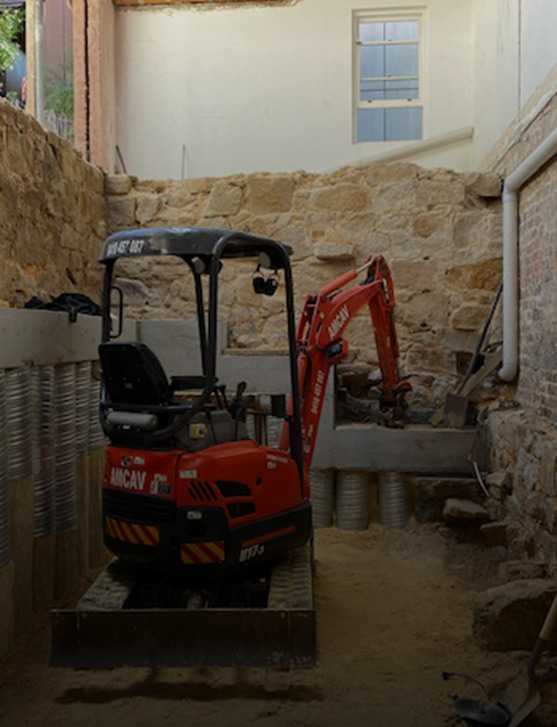 Concrete Pumping
Concrete pumping transfers concrete with a line pump machine to the places where a regular concrete truck can't reach. Eastside Piling is experienced at concrete pumping which is an efficient, reliable method of placing concrete accurately...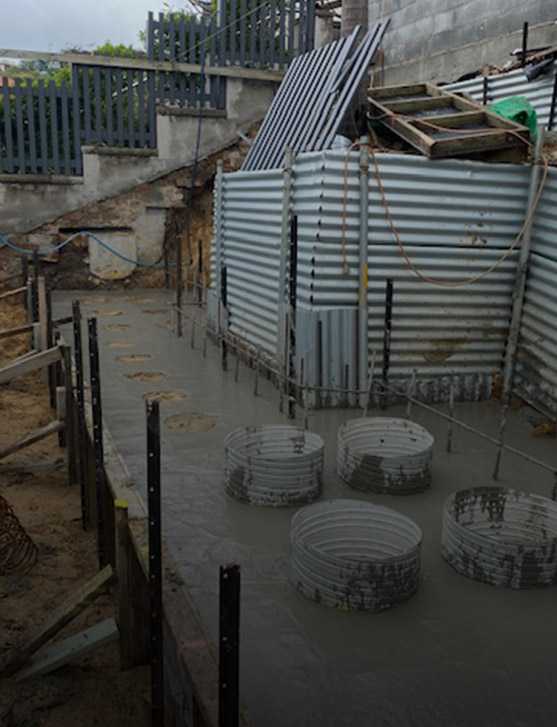 Shoring
Shoring provides support for trench faces and is used to prevent movement of soil, underground utilities and foundations. The shoring process helps temporarily support a building in the process of alterations and may be vertical, angled or horizontal...
Give us a call to discuss your needs, we are happy to come to the site and perform test holes if required. Call us at on 0431 278 755