Underpinning Service in Sydney
Underpinning extends the depth and creates support below the ground for an existing structure without damaging it. Underpinning is usually needed when the original foundation is unable to support the structure or building or when the use of the structure has changed. Eastside Piling is one of the best companies for underpinning services in Sydney. Our underpinning contractors in Sydney excel at the foundation underpinning. You can be entirely reliant on the work of Eastside Piling without being concerned about the underpinning cost.
Underpinning, in construction, is used for stabilising and strengthening the foundation of a structure that already exists. This process of underpinning is essential for providing added support for the foundation that is required for withstanding the increased loading, to stop the ongoing settlements, for seismic retrofit, and for underpinning the existing shallow foundation before any adjacent new construction. We offer the best underpinning in Sydney in addition to the finest underpinning costs in Sydney.
Uses of Underpinning in Australia
Underpinning has a wide variety of uses. Improving the weak underlying soil is one of the most common uses of it all. Supporting deep foundation elements is yet another use of underpinning and it is also used for treating collapsible or expansive soils. Eastside Piling uses the conventional method of mass concrete approach for underpinning services in Sydney. Our underpinning experts are the best amongst all the underpinning contractors in Sydney. We specifically promote the standardisation of our services to deliver maximum value to our clients.
Types of Underpinning in Sydney
We offer many options for underpinning in Australia. We use soil strengthening where the soils are extracted or weakened. Our most conventional method is mass concreting or mass pouring which has remained unchanged for over centuries now. In this method, we dig a box-shaped hole beneath the existing foundation of a structure and then fill it with concrete. We use this method when the existing foundation of a property is shallow, but this process can be used in other cases as well. It is an inexpensive method of underpinning. We also use a refined type of the mass concrete method called a beam and base method. In this process, we reinforce the concrete beam that is built either above or below or simply replace the existing footing. This way, the beam redirects the weight of the building or structure over to the several bases made of mass concrete that are placed at the strategic locations. Apart from that, as the best underpinning services in Sydney, we also apply several other methods like mini-pile, pile and beam underpinning as well. Whatever you need, we have it under one roof. As far as the budget goes, the underpinning cost is adequately affordable and wouldn't bother you.
Our customer executive team is always available to answer all the queries and provide assistance with all sorts of construction services. Feel free to request a tender or a quote by contacting us on
0431 278 755
.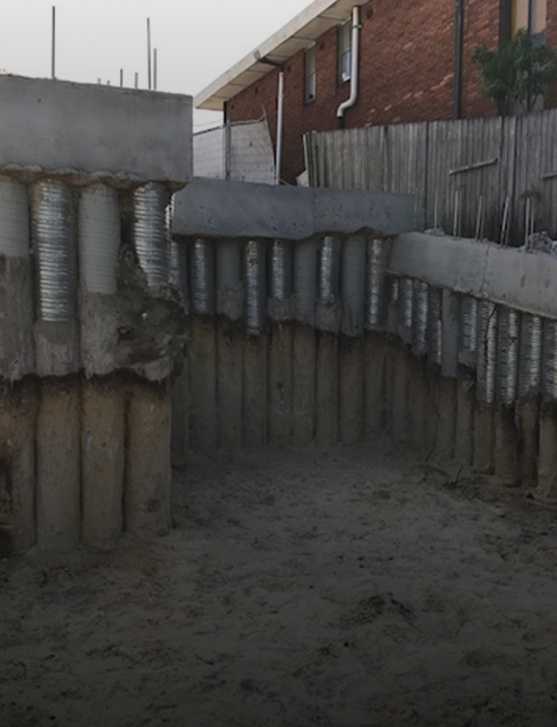 Contiguous Piling
Contiguous Piling is most commonly used as a retaining wall all around the perimeter of a new structure or site. Contiguous piles are a series of closely aligned piles that help form a retaining wall....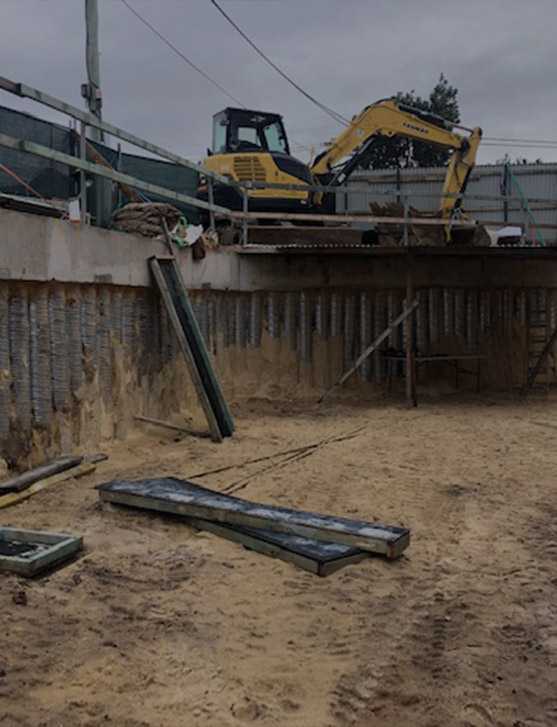 Excavation
When you need to dig a little bit deeper! This is done via excavation. Excavation is the process of shifting earth, rock and other materials or obstacles that need removal before construction can begin. Eastside Piling is qualified in making sure you get the best excavator on-site...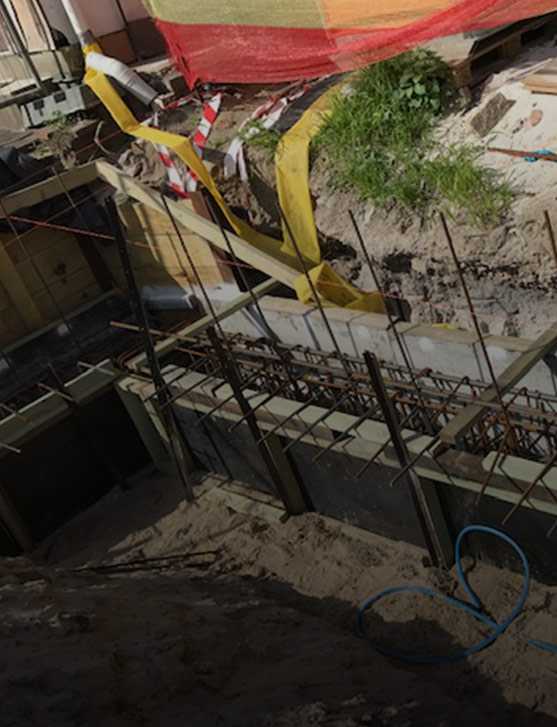 Foundation Piers
Piering (foundation piers) is a form of reinforcing a building that may be suffering subsidence or settlement due to instability in the soil substrate. A pier foundation is the process of using cylindrical columns to provide adequate support to the structure...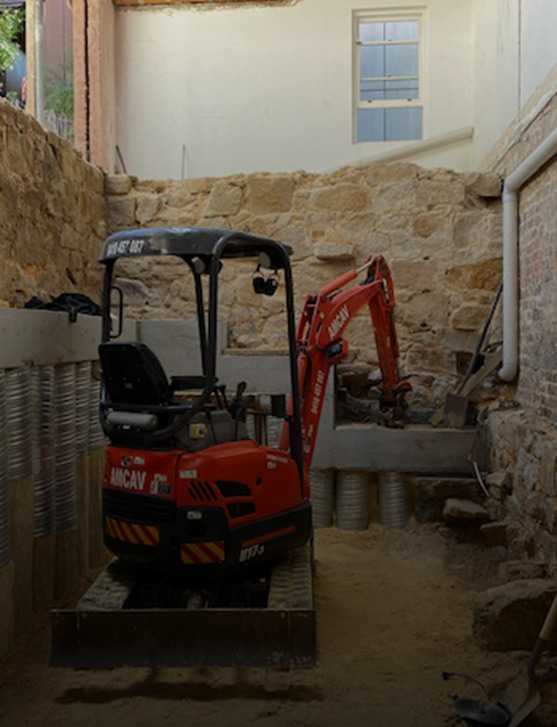 Concrete Pumping
Concrete pumping transfers concrete with a line pump machine to the places where a regular concrete truck can't reach. Eastside Piling is experienced at concrete pumping which is an efficient, reliable method of placing concrete accurately...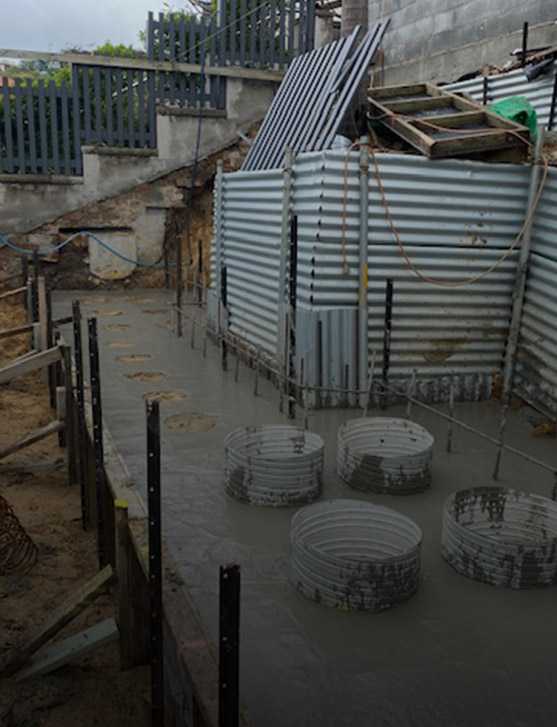 Shoring
Shoring provides support for trench faces and is used to prevent movement of soil, underground utilities and foundations. The shoring process helps temporarily support a building in the process of alterations and may be vertical, angled or horizontal...
Give us a call to discuss your needs, we are happy to come to the site and perform test holes if required. Call us at on 0431 278 755